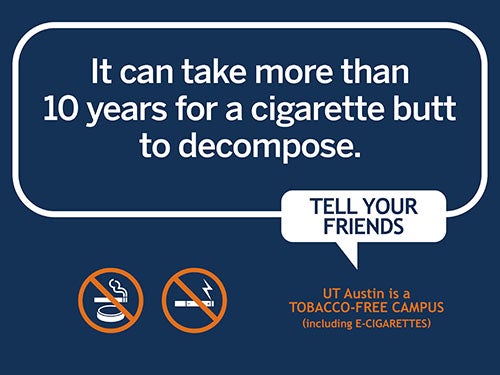 NEW TOBACCO EDUCATION CURRICULUM IS LIVE!
UTA's Tobacco Free Policy
If you see someone using a tobacco product on campus, politely let them know about our tobacco-free campus policy.
Take a deep breath and practice mindfulness by noting 3 things about your surroundings. One of them could be the lack of tobacco smoke as you breathe in, since we're a tobacco-free campus!
Tobacco-Free Campus